Due to COVID-19 restrictions, it is best to check the official websites for any event updates and schedule changes as many of our regularly scheduled events have been CANCELED.
Spring is a beautiful time in our area as everything comes alive … from the beautiful blooms and blossoms to all the festival fun that begins. Here is our list of the best big spring events and festivals in Lake Lure and around the area. These include Easter, Mother's Day, Memorial Day, and more.
Best Spring Events In Lake Lure and Around the Area:
Easter Sunrise Service – Chimney Rock at Chimney Rock State Park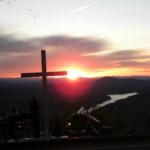 Celebrate Easter atop Chimney Rock and watch the sunrise over Hickory Nut Gorge. Free admission.
When: Easter Sunday     Visit Website
Biltmore Blooms – Biltmore Estate, Asheville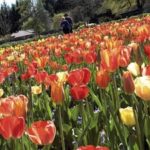 Celebrate the festival of flowers event that includes 75,000+ flowers and elaborate floral displays.
When: April and May      Visit Website
Mayfest – Downtown Rutherfordton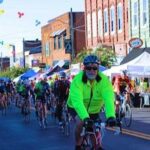 Welcome spring at one of the longest-running festivals in NC and drawing visitors and vendors from across the region.
When: 1st Saturday in May     Visit Website
Lake Lure Spring Classic and Antique Car and Boat Show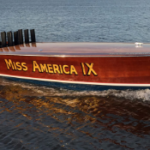 Enjoy the Lake Lure Classic and Antique Car and Boat Show. Classic boats peruse the lake in small groupings to minimize the wake of boats.
Boats on display, cars on display, concessions, DJ beach music, original Lake Lure REO wagon on display, free boat rides on the classic boats to the public, FREE admission.
When: Mid-May     Visit Website
Annual SpringGo Celebration – Chimney Rock Village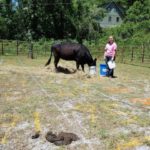 Enjoy the quirky, world's smallest parade, cow pie bingo, and more fun through Chimney Rock Village as we kick off Spring!
When: Mid-May     Visit Website
Rutherford County Symphony Concert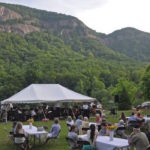 The Rutherford Symphony Orchestra will be playing at the scenic Gathering Place as the finale for the SpringGo celebration. A wonderful concert you won't want to miss.
When: Mid-May     Visit Website
Lake Lure Arts and Crafts Festival – Lake Lure Town Center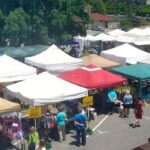 Enjoy 90+ crafters and artisans, live music and performances, food, family fun, and stunning views of Lake Lure.
When: Memorial Day Weekend (Sat-Mon)      Visit Website
Annual Garden Jubilee Festival – Downtown Hendersonville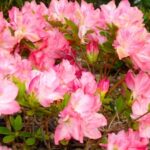 Huge plant and crafts festival covering eight blocks of Main Street in downtown Hendersonville.
When: Memorial Day Weekend (Sat-Sun)      Visit Website
(Visited 892 times, 1 visits today)