Fast Facts About AroundLakeLure.com
Founded in August, 2013 as the 1st comprehensive Lake Lure lifestyle website/travel guide for this area.
We are an independent, advertising-supported website that is considered the insider's guide to the hottest places, hidden treasures and best-kept secret spots in and around Lake Lure, NC.
We cover happy stuff and fun stuff, interesting places, inspiring stories and ultimately want to generate goodwill and create a positive vibe. Topic categories include:

Play – Activities
Stay – Lodging and Real Estate
Eat & Drink – Restaurants, Breweries & Wineries
Shop – Shopping
Events – Our Event Calendar is the most comprehensive in our area with 100+ big events.
Directory – Business Listings
Local – News
Music – Fun music playlists
Videos – from around Lake Lure

Target areas for editorial coverage are approximately an hour around Lake Lure.
We've got hundreds of original photographs and videos showcasing the area.
Our comprehensive hiking trail reviews are favorites among our readers.
We have a highly engaged email subscriber list that significantly outperforms Travel Industry Averages in terms of Open Rates.
We are active on all major social media networks with an ever-growing tribe of fans and followers!

We Are Growing Like Crazy  … 400%+ Growth in 3 Years!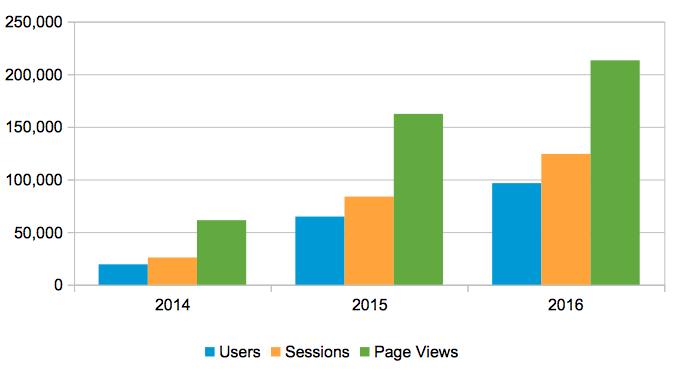 Advertising Opportunities:
Business Directory Listings – Cost efficient way to drive traffic to your website or Facebook Page & business through your doors.
Banner Ads – Huge awareness buy with your ad on over 250 pages on the website and reaching thousands of people. Great for everything from brand ads to special offers and big events.
Feature Story – a Promotional blast to reach folks fast. Build out a Feature Story to promote breaking news, a big event or promotion, or showcase your business. Have it pushed out on social media, featured on our homepage and included in our newsletter — reaching our "Lake Lure loving fans".
Do You Want to Be a Part of All the Excitement?
If you would like to advertise on AroundLakeLure.com and be a part of all the excitement, please send us a quick note below and we'll get back to you just as soon as possible.
(Visited 137 times, 2 visits today)