Not sure where to stay? Our list of featured Lake Lure Lodging locations can help you find the perfect place that meets your needs, taste, and budget. From Historic Inns and quaint Bed & Breakfasts to riverside and lakeside lodges, rustic retreats, and even unique barns … we've got you covered. We know that where you stay heightens your experience so Around Lake Lure has compiled a list of a few special places that will do just that.
Cabins, Cottages, Lodges & Rustic Retreats
A peaceful place to reconnect with nature.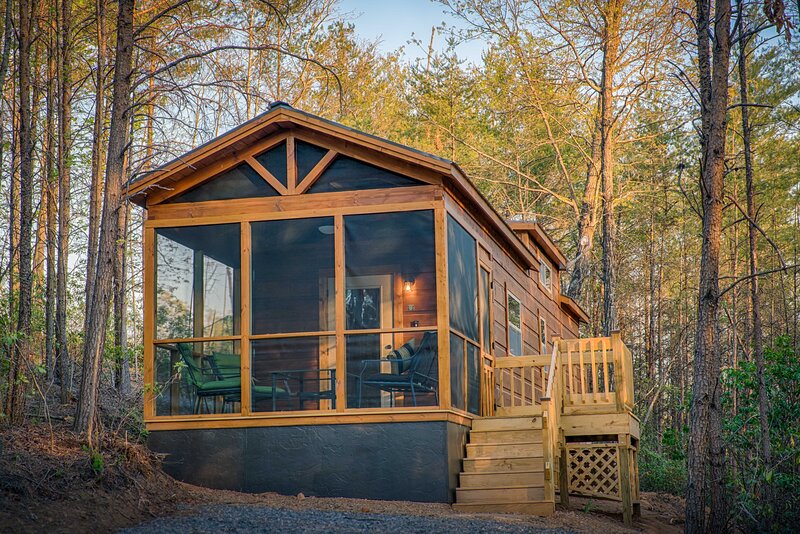 End of the Road Cabins is located on 25 acres in the beautiful Blue Ridge Mountain foothills near peaceful Lake Lure, Chimney Rock, and the Tryon International Equestrian Center. Tucked away on the property you'll find six well-appointed cabins with one bedroom and a micro loft, full bathrooms, kitchen, and screened-in porch or deck/porch! Located in a wooded area with access to Gazebo, fire pit, 2 person hot tubs (at select cabins), and hiking! Book one or book them all for a family reunion or meeting and also take advantage of the meeting on-site meeting Yurt. Pet friendly.
View Deals + Book on Tripadvisor
Hotels, Motels & Resorts
A favorite for weddings, banquets, conferences, and retreats.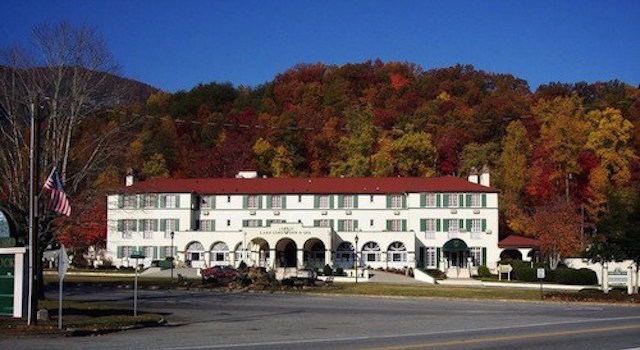 The 1927 Lake Lure Inn and Spa is a haven of peace and tranquility located in the heart of Lake Lure right across from the beach. The spectacular setting has long been a favorite for weddings, banquets, conferences, and retreats. And, it's pet-friendly!
Perfect if you are looking for a one-time vacation or a whole lifetime of vacations.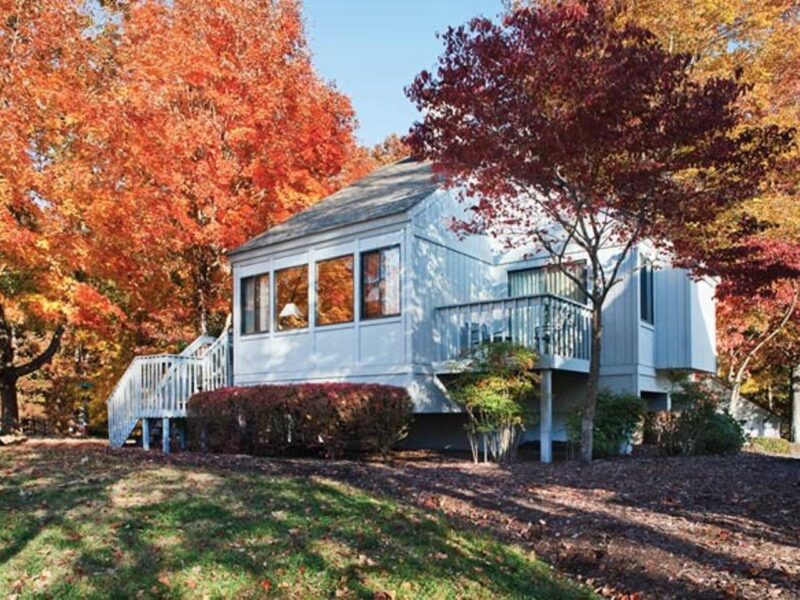 Another option you might want to consider is affordable timeshare resales and rentals by-owner at drastically discounted pricing. There are currently over 20 properties available in popular Lake Lure resorts such as Foxrun Townhouses, Fairways of the Mountains at Lake Lure, and others!
Lake Lure timeshares are truly one-of-a-kind. Inside your unit, you'll discover amenities like full kitchens with dishwashers, private fireplaces, spacious individual bedrooms, modern bathrooms, and sensational views of the shimmering waters of Lake Lure.
So, if you are looking for a one-time vacation or a whole lifetime of vacations check them out to learn more about Lake Lure timeshares for sale and rent!
Bed and Breakfasts & Inns
A Select Registry member offering a standard of excellence and a beautiful location.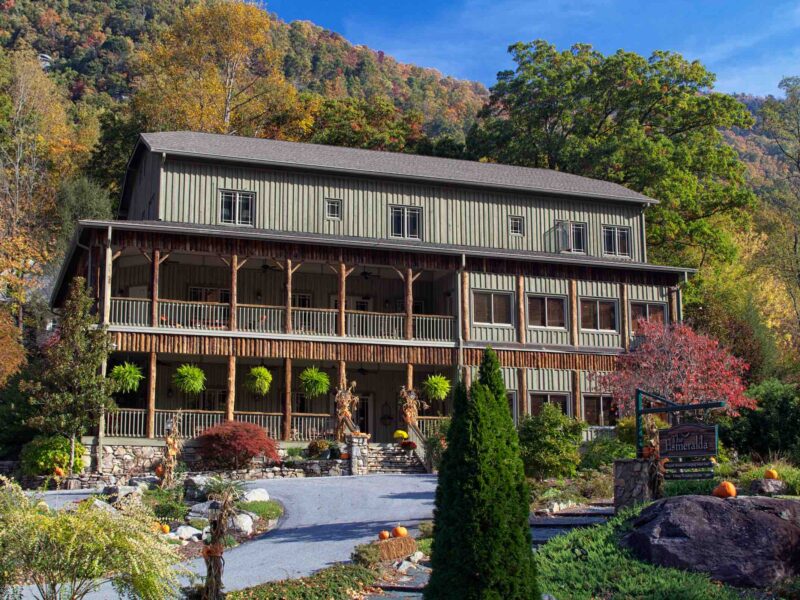 This contemporary-rustic inn is conveniently located 0.2 miles from Chimney Rock State Park and 2 miles from Lake Lure Beach. The Esmeralda Inn & Restaurant is proud to be a Select Registry member, and this standard of excellence is apparent in every detail of your stay. No matter which room or cabin you choose, you can always look forward to the best amenities. There are 14 mountain-view rooms and four private cabins in Chimney Rock. Each room and cabin features a variety of comforts, including fireplaces, plush robes, hot tubs, luxury linens, and more.
(Visited 4,832 times, 1 visits today)