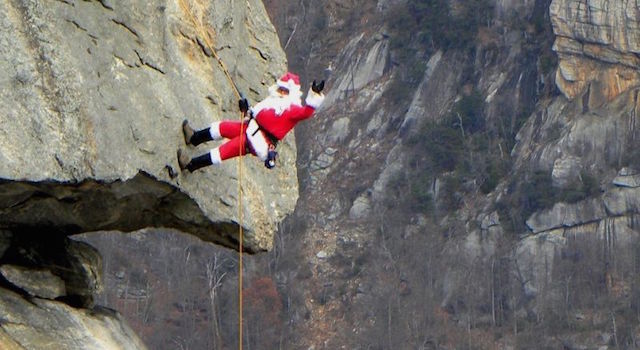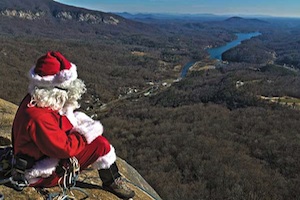 It's that time of year, and Santa and his elves are getting ready! Jolly old St. Nick will be visiting Chimney Rock at Chimney Rock State Park to climb down one of the world's largest natural chimneys. For more than 20 years, Santa Claus has practiced at Chimney Rock for his big evening when he climbs down millions of chimneys worldwide delivering Christmas presents to little boys and girls.
Fearless St. Nick will descend from the top of Chimney Rock on a nearly 200-foot rappel about every 30-45 minutes, weather permitting.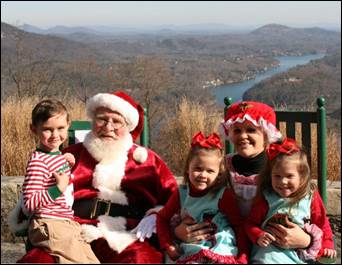 When Santa isn't climbing, kids are invited to visit with him and Mrs. Claus for photo opportunities and enjoy holiday cookies, hot cocoa and kids' activities.
Santa on the Chimney has become a much-anticipated annual event that draws folks from all over the region. It's a very unique and fun way for families to enjoy time together during the holiday season.
(Visited 297 times, 1 visits today)