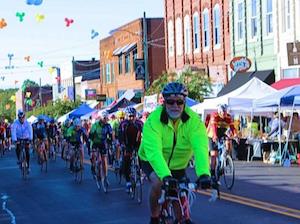 Held annually, the first Saturday in May, MayFest is one of the longest running festivals in North Carolina and one of the best attended. Drawing visitors and vendors from across the region, it's the first chance to welcome in spring!
Stroll downtown Main Street to find one-of-a-kind arts and crafts vendors, exhibits, and interactive booths. Try our local flavor at the food tents and check out the dance presentations, live bands and old fashion dunking booths. The kids will have tons of fun inside Play Land, an activity center filled with inflatables, rock climbing, pony rides and more! Have the time of your life at MayFest.
Check out the official website listed below for full details!
(Visited 226 times, 1 visits today)