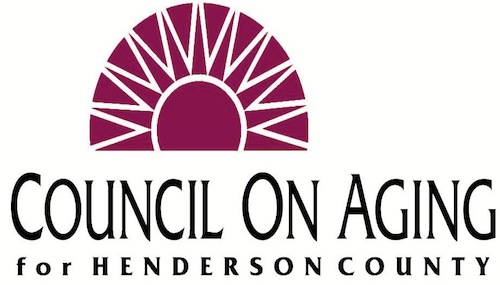 Saving money is a great thing … and benefiting a good cause while saving money is even better! With that said, thrifting is a great way to do both and shopping at the Council on Aging Thrift Store is a recommended place to shop if saving money is for you. You'll find clothing, home goods, furniture, accessories, and lots more. Council on Aging is a personal favorite thrift store and it benefits a wonderful cause.
The Council on Aging Thrift Store is a great thrift store with locations in Hendersonville and Etowah, NC. All proceeds benefit programs of the Council on Aging, such as Meals on Wheels, senior centers, information and advocacy, and crisis management.
What makes this place so great?
They have a wonderfully organized store with window and in-store merchandise displays that resemble traditional retail stores.
They closely review merchandise and offer quality items. Damaged items that are donated are not placed on the floor. Instead, they are bundled up into grab bags where you can get an entire bag of clothes for a few bucks. You may need to ask a store associate about the grab bags as they are often sold out or held in the back of the store.
They have a "boutique" rack where you can find the better, name brand items such as Talbot's, Ann Taylor, etc.
They have a dollar rack or two which are super-bargains if you find something you like. And I've found quite a few items here.
On top of already low prices the have different specials every day. Specials include: X% off certain items or color tags to 25% off the entire store. These discounts don't apply to the dollar rack.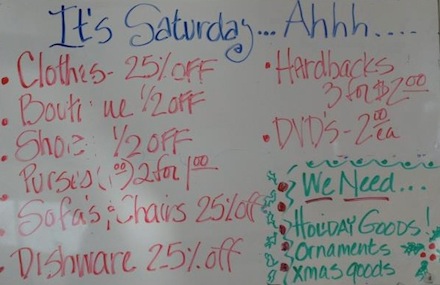 Opened Tuesday – Friday 10-4 and Saturday 10-1. Donations are accepted Tuesday – Friday until 3 pm.
Directions: MAP & DIRECTIONS
Website: Council on Aging Thrift Store
Phone: 828-693-7756
Address: 802 Spartanburg Hwy., Hendersonville, NC 28792
(Visited 311 times, 1 visits today)