If you've got kids, or are a kid at heart and like to have fun, check out our list of fun things to do with kids in Lake Lure, NC. Our top list of things to do with kids in Lake Lure is based on all of our favorite things that we've done with our nephews, family, and friends when they come to visit. We also surveyed our friends and neighbors for their top picks for fun stuff that they've done with their kids and grandkids that got a big thumbs up.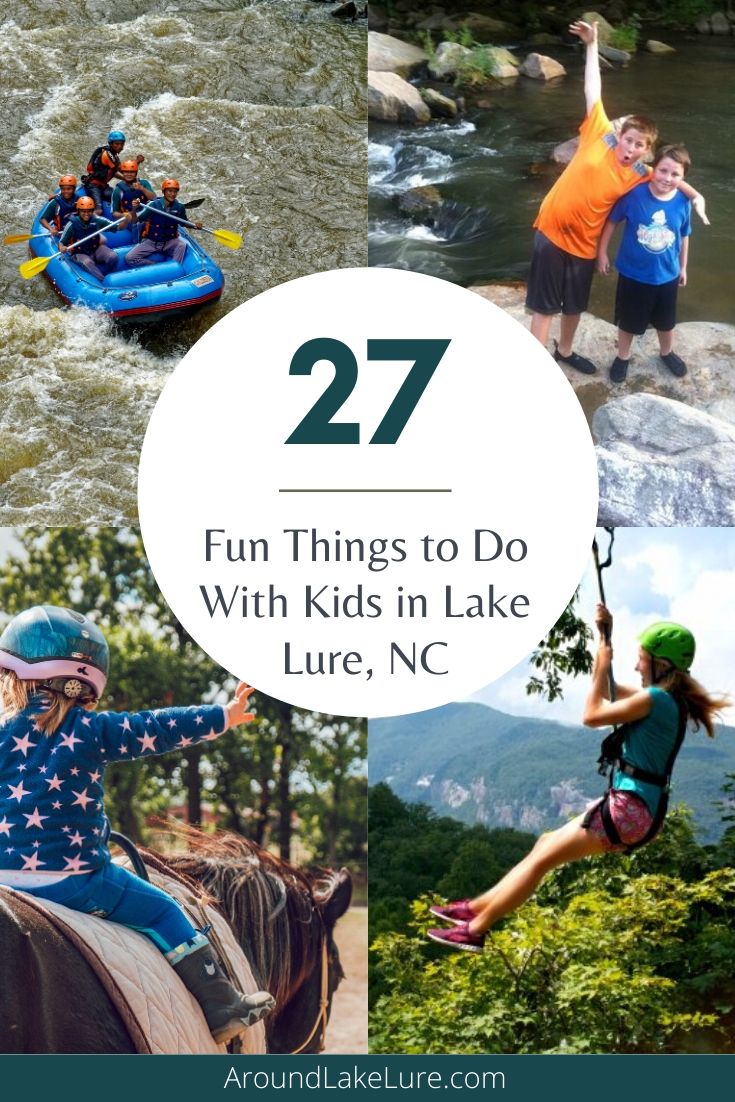 All of the activities are kid-friendly and are within approximately a 1 to 1-1/2 hour drive of Lake Lure's town center. There is a very broad range of kid-friendly activities, truly something for every age and interest. To help you pick and plan your visit, we've organized things by activity type and then sorted them by general price range for a standard adult (no discounts applied). Pricing is grouped and indicated as follows:
FREE = No cost to attend
$ = $1 – $15 per person
$$ = $16 – $49 per person
$$$ = $50 or more per person
We have also provided information on age restrictions for children. If more details are needed you can link to their website or make a quick call. Please note that hours of operation and availability may change by time of year, so please call or check the official website for further details when planning your favorite things to do with kids in Lake Lure.



Adventure – Things To Do With Kids in Lake Lure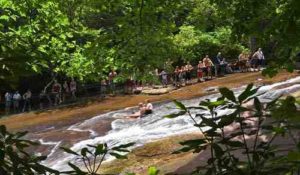 Sliding Rock is the most popular natural water slide in North Carolina. It is 60 feet long and has visitors sliding down the waterfall which empties 11,000 gallons of water a minute into the tidal pool. The pool is 6-7 feet deep. The slide is a Forest Service recreation area with lifeguards and staff are on duty from Memorial Day weekend through Labor Day. You can combine a trip to Sliding Rock with fun at Looking Glass Falls (see below) as they are right near each other. The water is cold so it is recommended to go on a hot summer day for sure.
Age Limits: I think kids have to be a certain size to slide alone, but can sit on the lap of an adult.
Cost: $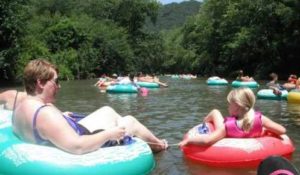 Beat the heat with a lazy inner tube trip down the Green River. This is great fun for adults and kids (must be 5 years old or 42 inches tall). Green River Cove Tubing offers a 3 miles trip (appx. 2-1/2 hours) and a 6-mile trip (appx. 4-1/2 hours). Green River Cove Tubing provides the tubes, transportation to the launch site, client recovery at the end of the ride, and parking. We did the 3-mile trip downriver which starts at the launch facility and we had a blast! One of the most fun things we've done and our nephews loved it too. The youngest was nine and he tied together with his mom which makes it a bit trickier to navigate some of the rocks. There were just enough rapids to make it super-fun, but nothing too scary. I can't say enough what a great time we had and for only $9.00 a person.
828-749-3781
Age Limits: Children must be either 5 years old or 42 inches tall to tube.
Cost: $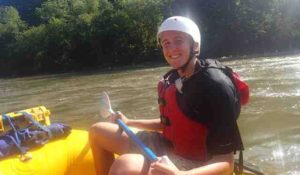 This is the closest whitewater rafting to Lake Lure, NC, and offers class I – IV rapids. French Broad River Rafting offers a variety of rafting trips from a 5-mile trip (3-4 hours, class I-III rapids) to a 9-mile trip (3–6 hours, class I–IV rapids). The time range can vary based on the water flow. The French Broad River is a wide, free-flowing river, so recent rainfall determines the intensity of the rapids. So, heavy rain makes for a quicker and more exciting trip. A thumbs up favorite that my nephews enjoyed.
800-570-7238
Age Limits: Minimum age is 8-absolutely no exceptions
Cost: $$$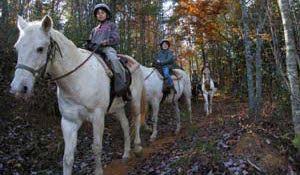 Cedar Creek Stables is nestled around beautiful Lake Lure. They offer a variety of horseback trail rides ranging from 1 – 2 hours on their 350 acres of scenic trails and pony rides for their younger riders. They are very favorably reviewed for their excellent guides and well-behaved horses. This is the perfect option for a novice/beginner rider and younger children.
828-625-2811
Age Limits: Minimum age for trail rides is 6. Pony rides are offered to kids 8 and under.
Cost: $$ – $$$ depending on-trail ride selected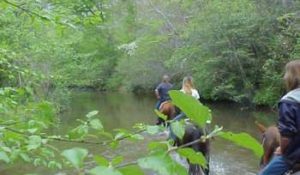 Riverside Riding Stables offers riding for all ages. They have pony rides for kids age 2-6, a 1-hour trail ride where kids can ride with a parent and a 2-hour trail ride for ages 14 years and up. The 2-hour ride is for the adventurous riders who want to swim with your horse through the river. They even offer 3-day, 2-night overnight pack trips.
828-288-1302
Age Limits: Pony rides kids age 2-6, 1-hour trail ride kids 2-6 with adult or kids 7+ solo, 2-hour ride age 14+
Cost: $$ – $$$ depending on the trail ride selected



6. Take a Zipline Canopy Tour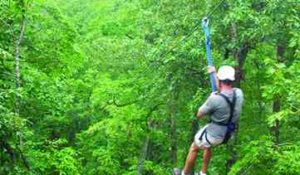 There are several zipline options in and around Lake Lure where you can soar through the lush, green forests of the Blue Ridge Foothills, and discover the beautiful Hickory Nut Gorge and surrounding areas.
Boulderline Adventure Programs is one of the few zipline programs accessible to children and adults. Richard and Tammy specialize in providing tailored programs for schools, camps, civic organizations, and more. They're very hands-on educators which make for a wonderful family-friendly experience. In addition to zip line tours which usually last around 2 hours, you'll also find a climbing tower, giant V-swing, and even Night Flight adventures all along the pristine and beautiful grounds.
828-625-4913
Age Limits: At least 5 years of age and weigh a minimum of 40 lbs. — This is a great place for young children.
Cost: $$ – $$$
Canopy Ridge is another option designed for kids age 4 and up. Tours take you over 60 acres of stunning hardwood forest and last an average of 1-1/2 hours.
828-6254500
Age Limits: Kids age 4 and up can participate. Those under 75 lbs will ride tandem.
Cost: $$$
The Gorge Zipline Canopy Tour – More Ziplines, A Bit Farther from Town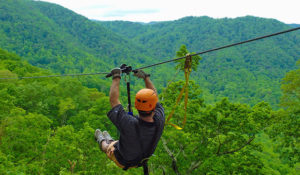 Feel the rush as you zip on 6,500 feet of zip lines overlooking over 10,000 acres of the Green River Gamelands and protected forests. The Gorge Zipline Canopy Tour offers 11 zip lines in total, three huge rappels, and a sky bridge. The tour takes between 3 and 3-1/2 hours and is a bit farther from Lake Lure, but they have more zip lines and great feedback from friends and family. Best for older kids and adults. Side note: Green River BBQ is a great little lunch spot located a few minutes away.
855-749-2500
Age Limits: All participants must be 10 years old and weigh 70-250lbs.
Cost: $$$
7. Rent a Boat, Ski, Tube, Wake Board & More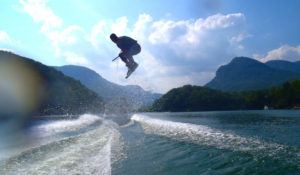 Lake Lure Adventure Company offers lots of water adventure options: rent a boat, book a water skiing or wakeboarding trip, take a guided fishing trip, go wake surfing or go paddleboarding. This is a great option if you want to tube or water ski as tubing and water skiing are not permitted on rental boats.
828-625-8066
Age Limits: Age 5 and up
Cost: $$$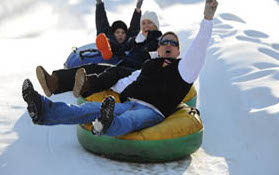 Moonshine Mountain is your stop for seasonal, snow tubing adventure in Western North Carolina. You'll enjoy 500-foot tubing runs, a gift shop, fire pit area, and rib-sticking barbecue from Ugly Pit BBQ. This is snow fun!
828-696-0333
Age Limits: Kids under 6 must be accompanied by a parent.
Cost: $$ (cash only, ATM on site)
Outdoor Fun – Things To Do With Kids in Lake Lure

FootGolf was added to the course in June of 2015 as another option for non-golfers to enjoy the beautiful property. Players kick a soccer ball through a nine-hole route to 21" holes using golf rules. Lake Lure FootGolf course was the first certified FootGolf course in North Carolina designed and certified by the United States FootGolf Association.
828-625-4472
Age Limits: No age restrictions. This is GREAT fun for the whole family!!!
Cost: $ – $$ (Very affordable – price varies based on number of holes played, with or without a cart, junior and senior discounts)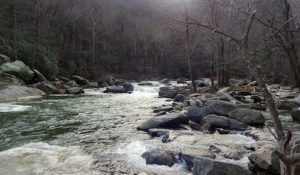 Enjoy free fun along the Rocky Broad River in the center of Chimney Rock Village. A natural walkway with stone bridges, large boulders, and rushing water meanders along 1/8 mile trail. Pack a lunch, wade in the river, skip stones, enjoy life's simple pleasures, and you can also access the riverfront shops and restaurants. My nephews really enjoy this and that's where we took the big picture at the beginning of this post.
828-625-4466
Age Limits: Fun for all ages.
Cost: FREE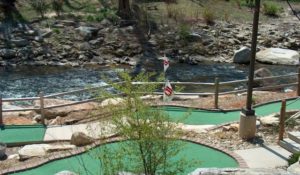 Play a game of putt-putt golf on a beautiful, naturally landscaped miniature golf course situated along the Rocky Broad River in Chimney Rock Village. Enjoy the sounds of the river and views of the blue ridge mountains as you play 18 holes of challenging mini golf. This is an adventure for the whole family.
828-625-8870
Age Limits: Fun for all ages
Cost: $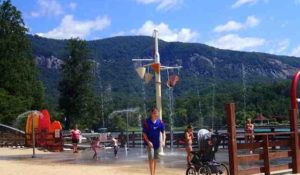 One of the top things to do with kids in Lake Lure is to spend the day at the beach. Enjoy the simple pleasures of a day at the beach on beautiful Lake Lure. Soak up the sun, float in the crisp, cool lake and take in all the beauty of the stunning Blue Ridge Mountains. Kids will also enjoy the Water Park complete with soaking games, a water slide, and the water wars area that make the water park wet fun in the sun. Admission to the water park is included in the admission price of the beach.
877-386-4255
Age Limits: All ages. All children 16 and younger must be accompanied by an adult.
Cost: $
Walks & Waterfalls – Things To Do With Kids in Lake Lure
13. Morse Park  – Park, Playground, Picnic Tables & Beautiful Views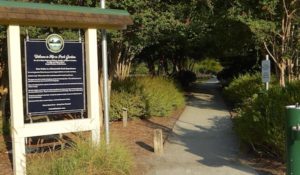 Tucked between the beach and The Flowering Bridge, Morse Park provides picturesque views of the surrounding mountains, Lake Lure and area flora, and fauna. There's a beautiful walkway around the park, picnic tables, tennis courts, and a playground for the kids.
Age Limits: Fun for all ages – can even push a stroller on the walkways
Cost: FREE
14. Lake Lure Flowering Bridge – Beautiful Flowers, Scenic Gardens and a Sensory Trail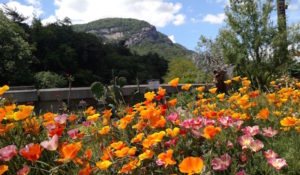 The Lake Lure Flowering Bridge is home to more than 700 species of plants and decorative gardens that change with the seasons. Tended by local volunteers, the gardens are FREE and open to the public year-round. In winter months, festive lighting invites a walk across the bridge. A cell phone audio tour provides information along the path. The Sensory Trail portion of the audio tour describes specific plants that you can smell, touch, and even taste.
Age Limits: Fun for all ages – can even push a stroller on the walkways
Cost: FREE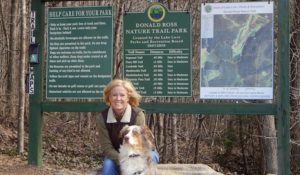 While there are lots of hiking options around Lake Lure, Dittmer-Watts Nature Trail Park is a great one for younger kids. It's surrounded by nature, the trails are well maintained and easy to moderate in difficulty. There are two open fields where kids can run and play and there are several picnic pavilions throughout the park.
Age Limits: Fun for all ages
Cost: FREE
For more hiking options you can check out our post –  Top 12 Hikes Around Lake Lure.
16. Looking Glass Falls – One of North Carolina's Best Known Waterfalls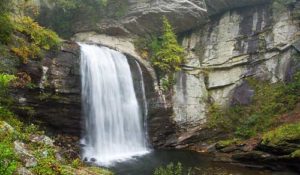 Looking Glass Falls is located in the Pisgah Forest and is one of the best-known waterfalls in North Carolina. It is actually viewable from the roadside which is great for young children or people that have difficulty walking and the top is wheelchair accessible where you can get a great view of the 60′ waterfall. If you are more adventurous you can take a short walk below for a closer look and even take a swim but there is no lifeguard on duty. You can combine a trip to Looking Glass Falls with Sliding Rock (above) as they are right near each other.
Age Limits: Fun for all ages
Cost: FREE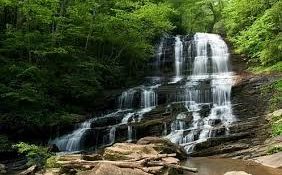 This is on the list because it is another very accessible, beautiful waterfall, but there is an entry fee and many restrictions given that it is a wildlife sanctuary. Pearson's Falls is located off Highway 176 between Tryon and Saluda in Western North Carolina. This wildlife and bird sanctuary is comprised of 268 acres of native forest, granite, spring-fed streams. A short, picturesque 1/4 mile trail takes you to the 90 ft. waterfall. This is a great picnic area. There are several restrictions put in place to maintain the beauty: No swimming, climbing, smoking, pets, fishing, or firearms allowed. See the site for full details.
828-749-3031
Age Limits: Fun for all ages.
Cost: $
18. Blue Ridge Parkway – Endless Miles of Scenic Beauty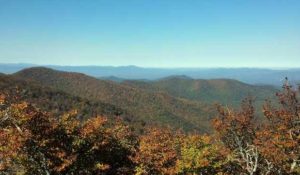 Travel the Blue Ridge Parkway in Asheville, North Carolina to enjoy beautiful views of the Blue Ridge Mountains. There are a number of very scenic overlooks and points-of-interest along the Blue Ridge Parkway. All are clearly marked, have designated parking areas and some even have short walks and hiking trails to explore.
828-298-0398
Age Limits: All ages.
Cost: FREE



19. Mount Mitchell State Park – See the Highest Peak East of the Mississippi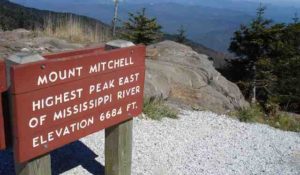 Mount Mitchell State Park is located just off the Blue Ridge Parkway in Burnsville, NC. The summit of Mount Mitchell, at an elevation 6,684 feet, is the highest point east of the Mississippi. A short trail beginning at the summit parking lot leads to the stone observation platform. On a clear day, visitors can see as far as 85 miles and enjoy spectacular views of the surrounding mountains and the Pisgah National Forest. There is a concession stand, gift shop, a small history museum, and more extensive hikes available. Based on the erratic weather at that elevation, it is important to check the website for road and park closures. We enjoy exploring the park and then having lunch at The Mount Mitchell View Restaurant.
828-675-4611
Age Limits: All ages.
Cost: FREE to enter. There are costs for camping.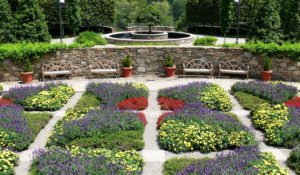 The North Carolina Arboretum is next to the scenic Blue Ridge Parkway, at Milepost 393, and is nestled in one of the most beautiful natural settings in America comprised of 434 acres of public gardens within the Pisgah National Forest. Within the Arboretum, you will find more than 10 miles of hiking and biking trails, guided walks, geocaching (10 in total), indoor and outdoor exhibits, events, plant shows, and more.
828-665-2492
Age Limits: No age limits
Cost: $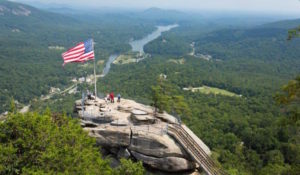 There are lots of things to explore at Chimney Rock State Park – from beautiful panoramic views of Lake Lure to a 404-foot waterfall and locations where scenes from The Last of the Mohicans was filmed. You can hike along five different trails which vary in difficulty. And, those looking for a workout can take the Outcroppings Trail which is the alternative to taking the 26 story elevator to the Chimney. Kids will love the children's events throughout the year and also The Great Woodland Adventure which consists of a .6-mile trail and 12 Woodland Creature Discovery Stations.
828-625-9611
Age Limits: Fun for all ages
Cost: $ – Kids age 4 and under are FREE
Museums, Hands-on Things To Do With Kids & History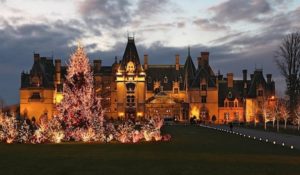 Biltmore Estate, a place like no other. Completed in 1895, George Vanderbilt's 250-room French Chateau is a real-life wonder filled with treasures gathered from around the world. Experience the Vanderbilt's 8,000-acre estate nestled in the mountains of Asheville, NC. There's a variety of fun for everyone:
Outdoor enthusiasts can take part in a number of family-friendly outdoor activities on the estate such as hiking, biking, fishing, and horseback riding.
Kids will enjoy The Farm in Antler Hill Village with turn-of-the-century games and farm-friendly animals at the Farmyard.
There are also a number of themed time periods such as Biltmore Blooms (Spring) and Christmas at Biltmore which is a special treat.
Check the site for special pricing, discounts, events, and more. If you buy tickets in advance you can save quite a bit of money. Check out their special offers page for full details.
800-411-3812
Age Limits: No age restrictions.
Cost: $$$
Kids 9 and under are free with paying adult and you can save money when purchasing tickets 7+ days in advance.
Check the website for current specials.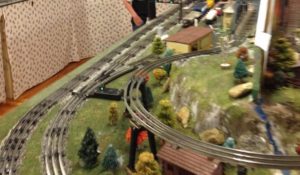 Come see toy trains from the early 1900s to the present. There are several tracks set up with working trains, and visitors can work the trains themselves! There is a separate train room for our youngest engineers, complete with push trains, engineer costumes, and coloring pages! The entrance fee is a $5 donation per person. Children 2 and under are free. 100% of your donation goes to The Pancreatic Cancer Action Network.
828-625-5551
Age Limits: Fun for adults and kids of all ages.
Cost: $ – Kids under 2 are FREE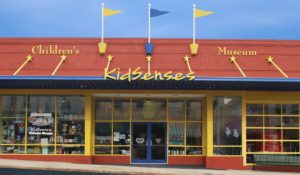 Explore this fun museum that encompasses 10,000 square-foot of space, features 12 different interactive exhibit areas, curriculum-based workshops for field trip groups, a 7,500 square foot Children's Garden (open seasonally), and unique opportunities to stimulate the imagination and educate the mind.
Age Limits: Great fun for younger kids – all children must be accompanied by an adult
Cost: $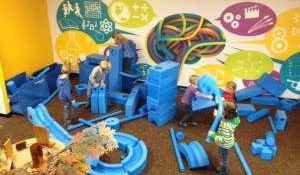 Hands On! A Child's Gallery is a children's museum that encourages touching the exhibits. Children and their parents learn about science, nature, and basic life skills through interactive presentations and touchable displays.
828-697-8333
Age Limits: Suggested for children age 1-10
Cost: $
Children under the age of 1 receive free admission.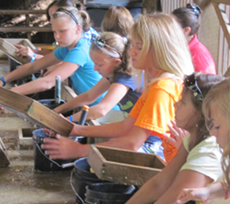 Chimney Rock Gem Stone mine is nestled deep in the Hickory Nut Gorge, on the banks of the Rocky Broad River in historic Chimney Rock Village and offers a great opportunity to prospect for your own gems as they guarantee a gem find every time, so everyone can feel the thrill!
82-625-5524
Age Limits: All ages.
Cost: $ – $$ – Costs vary depending on the size of the bucket you want to buy.
 Random Fun – Things To Do With Kids in Lake Lure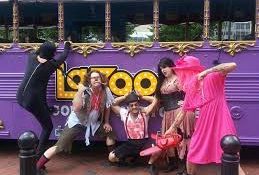 LaZoom Comedy Tour is Asheville's most unusual tour company offering a side-splitting good time. They have two different packages that educate and entertain – The Haunted Comedy Tour and The City Comedy Tour on spacious tour buses that run rain or shine.
828-225-6932
Age Limits: All passengers must be 13 to ride as the humor is rated PG-13
Cost: $$
We hope you find this list of Things To Do With Kids in Lake Lure, NC helpful when planning a fun outing, day trip, or vacation to the area. If you discover other great kid-friendly fun, please share your experiences with us via the comments in this post.
Whatever you choose to do … enjoy yourself!!!
More Crazy Good Fun:
(Visited 84,837 times, 1 visits today)