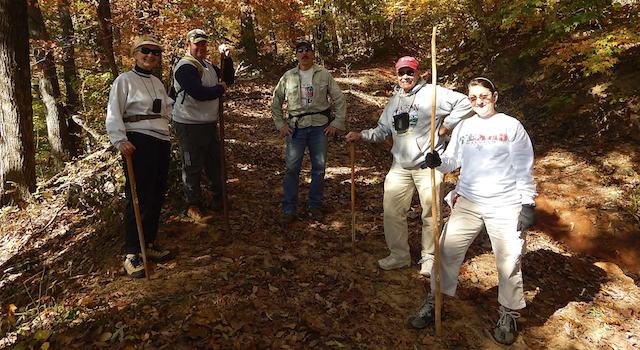 The variety and sheer number of hiking options in and around Lake Lure and Western North Carolina is staggering. We have 3,000+ miles of free public hiking trails around Lake Lure, NC. It's a place where you can easily arrange a scenic stroll, a two-hour hike or a full day hiking expedition if you so desire.
Sometimes one of the best ways to learn about and explore new trails is by joining a hiking club. These groups are led by more experienced hikers that are familiar with the hiking conditions. You will also meet fun, like-minded people that are nature lovers. It's a great way to get out and play, enjoy the beautiful surroundings and make new friends.
When considering participation in a walking club or hiking club it is important to ask yourself some key questions to find the group that's right for you:
How physically fit am I really?
How much skill in the particular activity do I have?
How challenging or dangerous is the activity?
How much socializing versus exercising do I want to get out of it?
How far am I willing to travel?
How much money do I want to spend?
Below you will find a detailed list of the best hiking clubs around Lake Lure, NC.  These offer a great variety of outdoor fun for nature lovers, outdoor enthusiasts and thrill-seekers. The hiking clubs are located in and around Lake Lure and the Asheville area and offer hiking options throughout Western North Carolina. Several also offer other coordinated outdoor adventures too.
Best Asheville & Lake Lure NC Hiking Clubs, Walking Clubs and Outdoor Clubs:
Lake Lure NC Hiking Clubs
Lake Lure Newcomers Vista Seekers – Lake Lure NC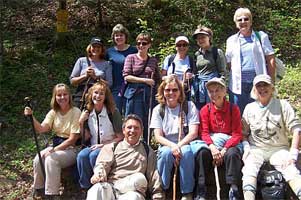 Join this fun-loving group and enjoy hikes within an hour driving distance of Lake Lure. The hikes are moderate in difficulty level and typically take about two hours. The group usually meets the second Saturday of each month. Membership is required, but being an actual newcomer to the area is no longer a mandate. They also host other fun groups such as Geocaching, Out & About and more.
Asheville NC Hiking Clubs
Asheville Amblers Walking Club – Asheville, NC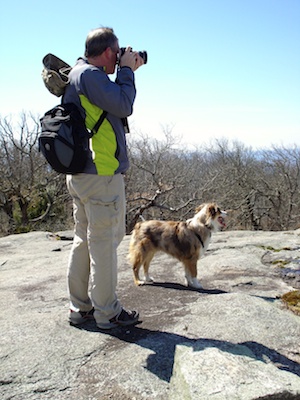 Club features free, monthly 5K or 10K (6.2-mile) noncompetitive walks in Asheville, Black Mountain, Hendersonville and other surrounding areas. This club is associated with the American Volkssport Association.
Asheville Hiking Group – Asheville, NC
Open to people and pets of all ages. The Asheville Hiking Group does everything from a quick (3-4 hour) hike to a full day of hiking to overnight backpacking trips. While hikes are open to everyone it does not mean that all hikes are right for everyone.
Carolina Mountain Club – Asheville, NC
The goal of the Carolina mountain Club is to explore the wonderful mountains of Western north Carolina and to keep up the trails. They maintain part of the Appalachian Trial and other area trails. They are the oldest, most established hiking club in the area and they offer several planned hikes each week at varied difficulty levels … a total of 175 hikes per year. It is best to join the CMC at $20/individual or $30/family (all tax-deductible). Hikes are available to members and non-members, but non-members should call ahead.
Outward Hounds Hiking Group – Brother Wolf Animal Rescue – Asheville, NC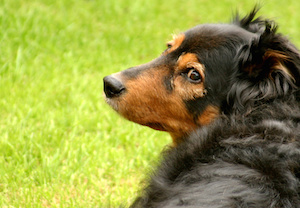 A perfect fit for the dog lovers in the area. This Asheville meet-up group helps enrich the lives of the Brother Wolf rescue dogs by taking them on hikes. You get fit and help an amazing cause. They hike weekly on Wednesday at 10:00 am and Saturday and Sunday's at 9:00 am.
Outdoor Club South – Asheville, NC
One of the largest outdoor groups in the South for those who love to hike, bike and paddle. Join this active bunch of outdoor enthusiasts for a variety of fun outdoor options.
Hendersonville NC Hiking Clubs
Carolina Mountain Land Conservancy – Hendersonville, NC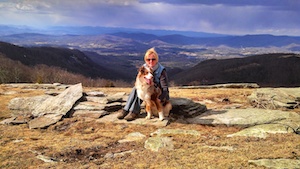 CMLC conserves land and water resources to help the quality of life of residents and visitors in Henderson, Transylvania, and surrounding counties. Since 1994, the land trust has protected more than 27,000 acres of natural lands in our mountains. Guided hikes are scheduled throughout the year and they also host a Hiking Challenge where you hike conserved lands, earn patches, get free gear, have fun and most importantly raise money for land conservation.
Montreat NC Hiking Clubs
Montreat Trail Club – Montreat, NC The Montreat Trail Club works to keep up hiking trails, conduct hikes, and provide environmental education opportunities. The Montreat wilderness is composed of about 2,500 acres of pristine wilderness. There are more than 20 trails in Montreat stretching almost 30 miles. These trails offer a variety of hikes for all skill levels.
Rutherford County Hiking Clubs
Rutherford Outdoor Coalition – Rutherfordton, NC
If you like to run, bike or hike then you need to check out the Rutherford Outdoor Coalition. ROC offers guided hikes exploring many areas of Rutherford County and nearby public lands. You can also find information on the Rutherford County Running Race Series and Cycling Tours.
Other Hiking Clubs in Western North Carolina
Nantahala Hiking Club – Franklin, NC
A hiking/trail maintenance club based in the Franklin-Highlands area of NC. The goal is to lead hikes for their members and maintain trails. They maintain about 59 miles of the Appalachian Trial. Membership is required at $15 for single or family membership, plus $5.00 if you would like to receive their newsletter.
Pisgah Hikers – Brevard, NC
Five different hiking groups meet in Brevard, NC weekly. Hikes range from 2 – 10+ miles (easy, moderate and difficult). You can't beat the $2.00 annual dues for miles and miles of fun!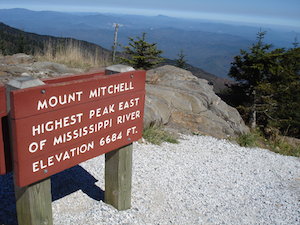 While not one of the official hiking clubs around Lake Lure, it is worth noting as a great place to explore. It is the most visited unit of the National Park Service, stretching 469 miles from Shenandoah National Park in Virginia to the Great Smoky Mountains in Cherokee. Call for road and weather conditions at 828-298-0398 or visit website. There are a number of great hikes along the Parkway between mile marker 305 and 422. A favorite is Mt. Mitchell at mile marker 355.
Joining one of the Lake Lure NC Hiking Clubs or any outdoor club in the area is a great way to explore this beautiful place. It also provides an opportunity to help monitor and maintain our beautiful trails so others can enjoy them for years to come. Regardless of how you choose to get out and enjoy the hiking trails around Lake Lure, NC … we hope you have fun.
Lake Lure NC Hiking Trails
In addition to the Lake Lure NC Hiking Clubs … check out our great selection of hiking trail reviews in and around Lake Lure NC area. There are hikes for all skill sets and beautiful nature, rock formations, and waterfalls everywhere.
Happy Hiking!
More Crazy Good Fun:
(Visited 904 times, 1 visits today)