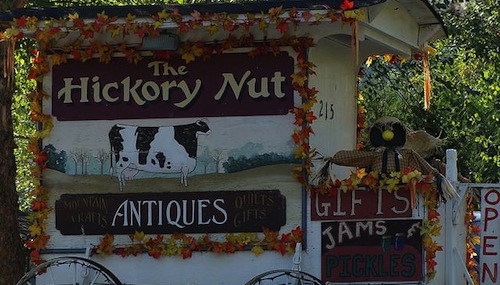 Right in between Chimney Rock Village and the Town of Lake Lure, on the Rocky Broad River, sits a quaint mountain home goods store – The Hickory Nut. The inviting appearance of the stores exterior, with its flowering plants and seasonal decorations, seems to draw you right inside. All of the flowering plants, herbs and yard decorations are for sale.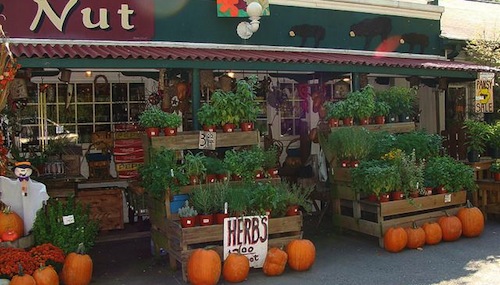 Once inside, you will find a large selection of mountain/country home décor, antiques, Native American artifacts, crafts, quilts and much more. The feel of the store and the early American music playing in the background makes you feel like you have stepped back in time. The selection and very reasonable prices almost insures you will not walk out empty handed.
What we love: There's always something new (Sherri, the owner, is always on the hunt). She grows and sells amazing seasonal plants and herbs. You can purchase farm-fresh brown eggs that come from her chickens. You are almost always greeted by her sweet dog. You will often find her cat lurking about too.
Tell Shari, the store owner and operator, that the folks at Around Lake Lure sent ya.
Phone: 828-625-2211
Address: 215 Memorial Hwy. (Main St.) Lake Lure, NC 28746
(Visited 5,770 times, 1 visits today)