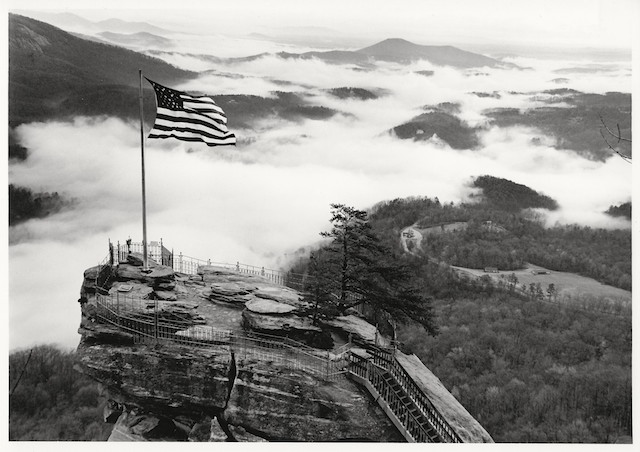 Chimney Rock Park – A Conversation with Todd Morse
Todd Morse treasures his childhood memories of summers spent in Hickory Nut Gorge. Every summer, Todd, his brother, mother, and father would travel from their Saint Louis, Missouri home to the Carolina Mountains. The family spent a week each summer at Chimney Rock, a landmark property owned by the Morse family.
"I remember coming into the valley, traveling those winding roads through the cool green of summer… and catching that first glimpse of Chimney Rock," Todd Morse reminisces. "Sometimes we'd make a game of it– see who could spot Chimney Rock first."
Todd and his older brother, Lucius IV; ran wild on the mountain during their formative years in the 1960s. They climbed the rocks and fished in the Rocky Broad River. They explored the caves, the creek beds, the hollers, and the damp geology of the mountain. The boys were the first ones out on the trails in the morning, and they cherished the exhilaration of racing to the summit- Exclamation Point- to feel the cool breeze on their sweaty skin. Todd and Lu were adventurous and sometimes mischievous. They loved the thrill of bouncing out of their seats along bumpy jeep trail rides given by a driver named Joe Swearingen. They secretly purchased corn cob pipes from Cliff-Dwellers, their grandparent's store.
"My brother and I were very close, growing up. We were the best of friends and only seventeen months apart in age," says Todd Morse. "We had a great deal of freedom, and an entire mountain to explore during those childhood summers."
It was during those early years that the boys first began to learn the history and family legacy of Chimney Rock. The tales were told to them by their father, their grandparents, and by many park employees. The boys learned how the story had begun decades earlier, with a different group of Morse brothers. Their great, great uncle Dr. Lucius B. Morse had purchased Chimney Rock In 1902, with financial backing from his brothers, Hiram and Asahel Morse.
~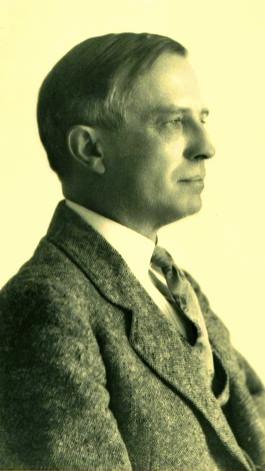 Dr. Lucius B. Morse had been a practicing physician at Cooke County Hospital in Chicago when he'd been diagnosed with tuberculosis, and advised to retire and seek out a more palliative climate. He'd traveled to the Carolina Mountains to seek respite at a tuberculosis sanatorium in Hendersonville. Around 1900, he'd ridden his horse through Hickory Nut Gap for the first time, and marveled at the spectacular geology and natural beauty of the region.
He'd paid twenty-five cents for a mule ride up a path toward an unusual rock formation on land owned by Jerome B. Freeman. Standing atop Chimney Rock, awed by the panoramic vista and rugged beauty of Hickory Nut Gorge, Dr. Morse had been struck by a vision. He'd envisioned Chimney Rock as a scenic attraction, and the entire gorge as a vacation destination; with a man-made lake surrounded by beaches, fine hotels, golf courses, horse trails, camps, and private homes.
Shortly thereafter, Dr. Morse had written to his twin brothers, urging them to come to see the area for themselves. In 1902, the three brothers had pooled their resources and purchased a sixty-four-acre tract that included Chimney Rock and the surrounding cliffs.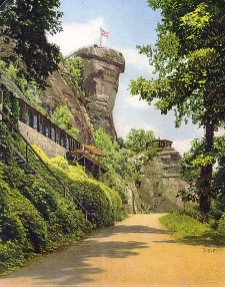 By the year 1923, the three Morse brothers had developed Chimney Rock into an attraction that boasted a three-story Pavilion restaurant capable of seating 200 people, as well as an Inn called "Cliff Dwellers." They'd improved the roads, trails, and bridges surrounding Chimney Rock. By 1925, enough investors had committed to the Morse brothers' vision to create Chimney Rock Mountains Inc., which was capitalized at $400,000 – the largest corporation granted a charter by the state of North Carolina up to that time.
By 1926, the corporation had completed work on a dam and hydroelectric plant. These grand projects had been necessary to establish Lake Lure as the centerpiece of the resort development. The Broad River, Cane Creek, and Buffalo Creek, as well as several smaller mountain streams; served as perpetual sources of water for the lake, and the dam was designed with spillways to regulate the water level. By 1927, the corporation had completed work on a luxury, water-front inn; The Lake Lure Inn and Spa.
When the stock market crashed in 1929 and ushered in the Great Depression, the Morse brothers' dream might have collapsed entirely. Miraculously it had not. As banks and financial backers began to foreclose on Chimney Rock Mountains Inc. properties, the Morse brothers had privately re-purchased the park to ensure the continued preservation of Chimney Rock and its surrounding lands and cliffs. The brothers had continued to welcome visitors to the Pavilion, the Cliff Dwellers Inn and the Park, throughout the difficult years of the Depression.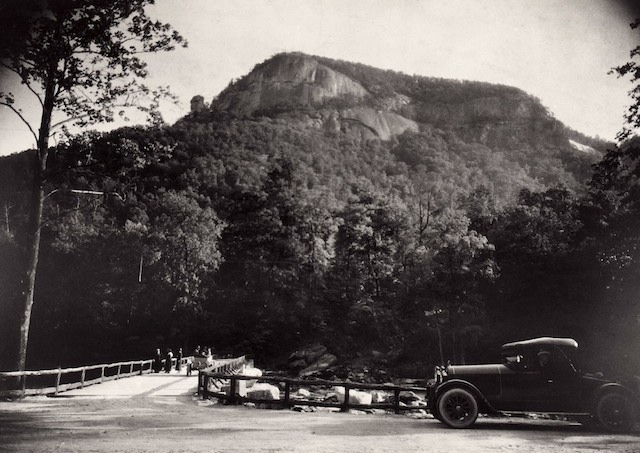 In 1946 at the age of 75, Dr. Lucius Morse had finally succumbed to tuberculosis. He'd been buried by his brothers, in the cemetery adjoining Chimney Rock Baptist Church, with his headstone facing Chimney Rock. The legacy of Chimney Rock had then fallen upon the shoulders of Dr. Morse's' surviving brothers. In 1949, Hiram Morse had completed another ambitious project for the park- the installation of an elevator.
~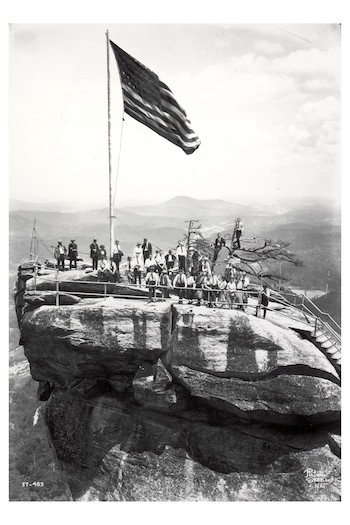 For the next five decades, Chimney Rock Park remained under the private ownership of the Morse family. In the 1960s, Lucius B. Morse III (Hiram Morse's grandson) became actively involved in the management of the park. At that time, Lucius B. Morse III was already father to two young sons, Todd and Lucius IV.
"It was my father's love of the property that brought our family back to Chimney Rock every summer," explains Todd Morse. "For most of my upbringing, my grandfather was the primary owner, with my dad having a significant interest and Lu and I owning a small portion." While Todd and Lu explored the mountain during those magical summers of their youth, their father was active in all facets of the family business, including Chimney Rock Park. Eventually, when Todd was of age, he'd begun attending board meetings as well.
"I'd always expected that my brother Lu would go into the family business," says Todd Morse. "I'd anticipated that Lu might someday manage the park. He'd always exhibited a stronger interest in the family business…I was a bit more of a rebel and thought I'd want to go my own way…"
Todd pursued undergraduate studies at the University of Missouri while Lu attended Penn State. But in 1980, tragedy struck. Lucius B. Morse IV was killed in a car accident.
"It was truly horrific." Todd Morse says, of the memory. "I was a junior at the University of Missouri. My brother and his fiancé were driving home from Penn State when they were both killed in a wreck by a drunk driver. It was a devastating loss."
The tragedy deeply impacted Todd's perspective, and re-directed him to return to the family business. After completing an MBA at Vanderbilt and spending time outside the family business, the General Manager position came available at Chimney Rock Park. At that time, Todd Morse was twenty-five years old. Shortly after his arrival, he would marry his wife Melinda, on top of Chimney Rock… with 20-30 mph winds!
"My MBA gave me the analytic and strategic sense to tackle challenges at Chimney Rock Park. But over time, I wanted to build relationships and an organizational culture centered on customer service, respect and integrity. When I first came to the park in 1986, I wasn't sure how I'd like moving to a very small community – I had grown up in the city and moved away for a short time in 1990 to work in another branch of the family business, but came back in 1992. I realized when I returned that this was truly where I wanted to be for my career. I had to do some work on myself to first step into the Park management role in 1986 and did some deeper inner work when I returned in 1992. It was part of my full commitment when I returned to the kind of organization I wanted to help build."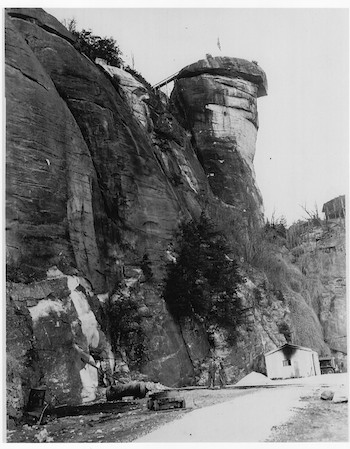 From his start as General Manager back in 1986, Todd Morse was out on the mountain, digging post holes with the maintenance crew or greeting visitors. It was important for him to get in and work with his staff in all areas of the park. Plus, it gave him an opportunity to more deeply understand the business.
In 1987, Todd hired the first naturalist in the company's history. "It was part of our mission to protect our precious natural resources, and manage the park in a thoughtful way. In the 1990s, we began to develop a Master Plan for the park, and the region. We needed to clearly identify zones for development, conservation, and preservation and we learned a great deal about our beloved mountain during this process. We learned how to be better stewards and business managers."
It was a milestone for Todd Morse when Chimney Rock Company won the first-ever Asheville Chamber Customer Service Award in 2002. Another milestone for the organization came in 2003 when Chimney Rock Park won the Spirit of Excellence Award from IAAPA (the International Association of Amusement Parks and Attractions.)
"The IAAPA award recognized what we'd accomplished as an organization on an international level. We'd worked hard as an organization to create outstanding customer service through an organizational culture that centered on our people and our guests. Our recognition from this award, up against the icons in our industry, like Disney, was huge for our small company," says Todd.
~
In 2002, As Chimney Rock Park celebrated a Centennial Anniversary; Todd Morse struggled with a deepening realization of the financial, environmental, and operational challenges facing the park. All along it had been a Morse family mission to maintain a balance between growth, conservation and return on investment. But the world had changed drastically since 1902. Management expenses had mounted; environmental concerns had increased as visitor numbers had augmented. Managing the park privately was becoming a less and less feasible option.
"I'd tried to run a company that had a heart and cared about people. But I knew a change was coming. The park needed help in order to survive. I had a responsibility to do the best thing for the property, the community, the business, and for our families."
The future of the park weighed heavily on Todd Morse, but he tried to stay as open and honest as possible with the community and park associates. He implemented a financial literacy program to help his associates understand the financial statements in order to better understand the challenges of the business. "I began hosting morning meetings that some associates affectionately called "Toast with Todd", he recalls. "Anyone was welcome to attend those meetings. We were all stakeholders in the future of the park. Those meetings were essentially an open discussion of finances and brainstorming about the future."
In mid-2004, Todd Morse and his father began having the difficult but important conversations around the future of the park. After some intense and often emotional discussions, as well as help from a land planning firm, the Morses decided to explore selling Chimney Rock. Early in this process, they talked with then state park director, Lewis Ledford, about the inclusion of Chimney Rock in the State Park System. While this was a potentially desirable outcome, difficulties arose during the negotiations and talks were at a standstill.
In 2006, Todd Morse and his father Lucius B. Morse III made the difficult and emotionally painful decision to list the park for sale. This news prompted world-wide media attention and heated feedback from the community. One AP article, published in The New York Times in August of 2006, stated that the decision "was motivated by mounting financial concerns, potential estate tax complications, and the planned creation of Hickory Nut Gorge State Park." The community feared that the historic parkland might be damaged or developed for vacation or retirement homes.
The Morse family had, sometime earlier, begun negotiations with the state regarding a purchase price. When those initial negotiations stalled, the Morse family listed the Park for sale with Sotheby's for $55 million. "It was an incredibly difficult, emotional and stressful time," says Todd Morse. "Ultimately, what guided me through the sale process was my desire to achieve the best outcome for the property, our community, our associates, and our family. I also weighed very heavily the idea of what I was going to tell my then ten-year-old son Tristan about what I had done with his family's legacy."
In 2007, the Morse family announced their decision to sell Chimney Rock Park to the State of North Carolina for $24 million dollars. "We were very proud," says Todd Morse, "that we didn't have any park associates leave when we announced the sale. Everyone stayed on. I was the only one who lost my job in the transaction… but that was by design."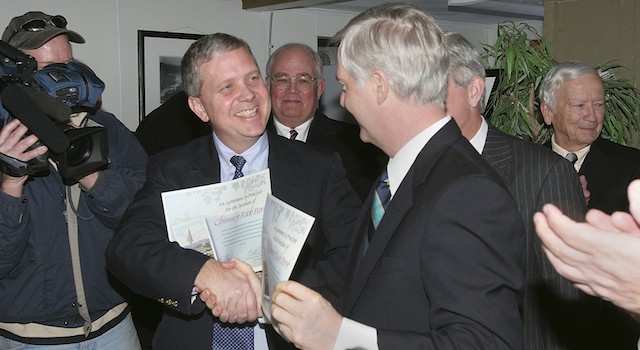 In a statement released on January 29th of 2007, Chairman of the Board of Chimney Rock, Lucius B. Morse III shared his memories and emotions regarding the sale of the park. He recounted a meaningful vision of triple rainbows. As a boy, in 1945, he'd witnessed the three rainbows arcing over the valley from his vantage point at the old Cliff Dweller's Inn. "We are here to announce the changing of the more than a century of stewardship by the Morse family to the fine people of the State of North Carolina." Lucius B. Morse III read in his parting statement. "I wish you God's speed in the future stewardship of the Park. It has and will continue to be an awesome, humbling, and rewarding responsibility you are entering into. Perhaps there is a touch of divine intervention in all of this."
~
In July of 2007, just after the sale of Chimney Rock Park, the Asheville Area Chamber of Commerce awarded Todd Morse its top honor in the tourism industry, the William A. V. Cecil Leadership Award. This award recognizes one outstanding senior management-level individual in hospitality for exceptional leadership and a positive impact on the industry and community.
Todd Morse accepted this award from the namesake's son, Bill Cecil, Jr. of Biltmore Estate at the Asheville Chamber's Annual Meeting. Cecil cited Morse's more than 20 years of management of the Park, but noted it was the integrity and character Morse showed throughout the process of negotiating the sale of Chimney Rock Park that made him especially deserving of the award.
Following the sale of Chimney Rock Park, Todd Morse began training to compete in a marathon. "I'd been under so much pressure and so much stress in the years and months leading up to the sale of Chimney Rock… I felt like I'd run an emotional marathon. When the sale was finally over, it almost didn't seem real to me. It didn't feel tangible. I think I just needed a physical finish line to cross."
Todd Morse began his marathon training by running the steep road and trails of Chimney Rock Park. He trained early in the mornings. "It was time I needed to just be alone with the mountain while testing my physical endurance. It was a great opportunity to come to terms with the decision we'd made and the mountain itself. There was a new type of freedom I experienced while training for the marathon."
Todd reflected on a great many things during his time training on the mountain. While he ran, he thought about his brother Lu, and all the changes that Lu had never lived to see. Todd noticed that certain smells and sounds of the mountain would forever connect him to childhood memories of his lost brother. He thought about his father, Lucius Morse III, and the relationship they'd shared as stewards of this wonderful property. He recalled stories about the earliest days of Chimney Rock; the visionary plan and tireless work of Dr. Lucius Morse… and the bond of brothership that must have existed between Lucius, Hiram and Asahel Morse. Last but certainly not least, Todd Morse thought about his own family; his wife, his young sons, and the future of Hickory Nut Gorge.
Just two years after the sale of Chimney Rock Park, Todd Morse's father Lucius B. Morse III passed away suddenly but peacefully. The obituary describes Lucius B. Morse III as "a lover of life and all its joys… a lover of nature… and a man of great character."
~
A celebrated North Carolina writer and novelist named Ron Rash often describes the landscape as destiny. "Landscape is destiny," says Rash. "The environment you grow up in has to have some kind of effect on how you perceive the world." Most likely, Rash would agree that the destiny of the Morse family was shaped by the landscape of Hickory Nut Gorge. The history of the Morse family is rooted into the rugged slopes and cliffs just as deeply as the laurels, the mountain magnolias, the rhododendrons, and flame azaleas.
What does the future hold for Hickory Nut Gorge and Chimney Rock Park? No one can say for sure, but one thing is certain; the Morse family and the state of North Carolina have taken great strides to protect this priceless landmark. Ultimately, we are all stakeholders in the future. Our destiny is deeply rooted in this landscape.
What does it mean to be rooted in the story of Chimney Rock and Hickory Nut Gorge? Watch a harvest moon rising over the golden Appalachian landscape. Feel the mist from Hickory Nut Falls. Discover fiddleheads, lady slippers or yellow trillium opening, along a trail, in early spring. Hear peregrine falcons shrieking above the valley. Stand atop Exclamation Point on a clear day, where Dr. Lucius Morse once stood, and gaze out across the land. You can see forever. And there is a feeling that comes. A sense of spiritual elevation. A shift in perspective. Out there, in the blue air, where the Carolina horizon vanishes into the sky, you might just catch a glimpse; a vision of what the future holds in store.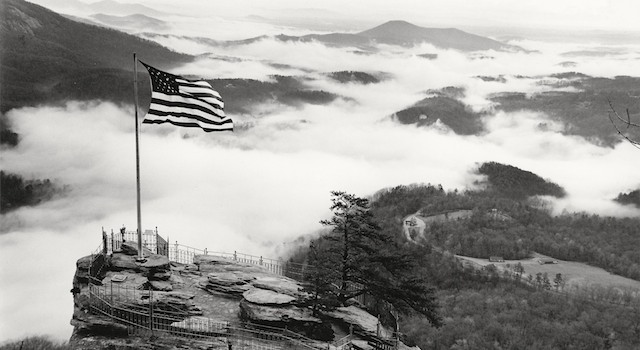 For more information on Chimney Rock Park or to plan a visit and see this iconic landmark, visit: www.ChimneyRockPark.com.
About The Author –  Sara Shea
(Visited 1,914 times, 1 visits today)