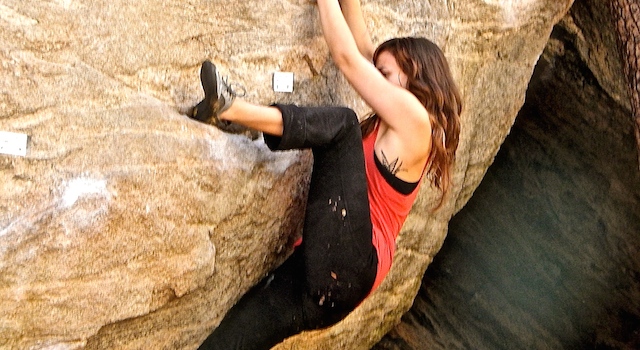 Triple Crown Rumbling Bald Mountain – Bouldering Series Recap – Lake Lure NC
It was a picture perfect day for climbers from around the country to descend upon Chimney Rock State Park's Rumbling Bald Climbing Access in Lake Lure, NC for the Triple Crown Bouldering series. Triple Crown is a series of bouldering events at three of the premier boulder fields in the Southeast. The series kicked off in the fall beginning with Hound Ears in Boone, NC, moved on to Stone Fort in Chattanooga, TN and then concluded at Horse Pens-40 in Steele, AL. This year, Rumbling Bald in Lake Lure, NC has been added as a fourth event!
The boulders were shining with the rays of sun dancing off of them. Not a cloud in the sky and temperatures in the 60's. A perfect day for all those who participated and attended.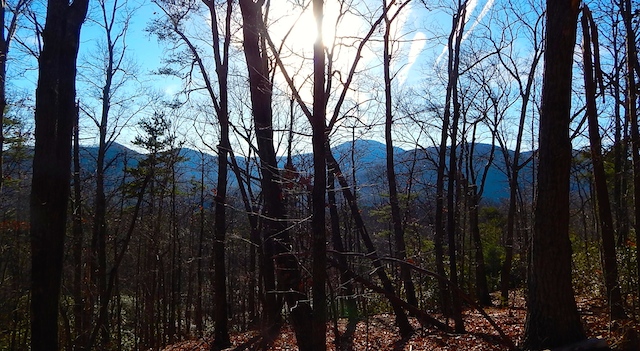 Approximately 250 climbers came from all around the country to participate in the Triple Crown Rumbling Bald. We spoke to some from as far as Washington D.C., Rhode Island and Texas and spoke to an event coordinator who said "Climbers often represent as many as 30 different states at such events." Men, women and even kids had a go at it. The youngest competitor, we were told, was a seven-year old boy.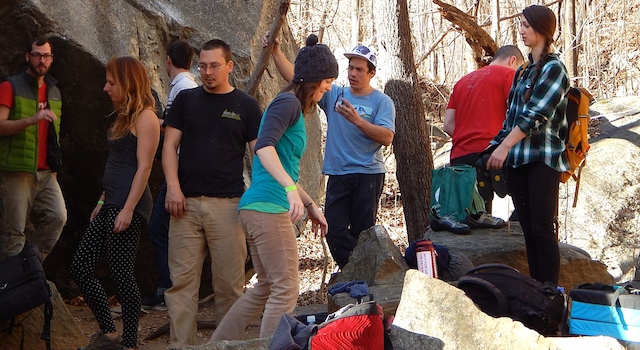 Another 100 or so spectators watched in awe as skilled climbers attacked the "problems" of the park. I learned that a "problem" is how they refer to a climb in the bouldering world. Each "problem" is rated 1 – 12 and climbers earn points based on the number of completions they have and the difficulty/point level of the climb.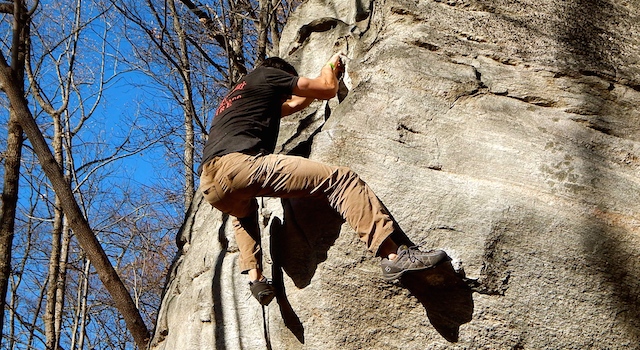 Flexible, agile, nimble and strong don't even begin to describe these climbing enthusiasts. It's an amazing team sport … and you naturally wouldn't think of it that way. Spotting, coaching, guiding, encouraging … every finger gripping, toe grabbing step of the way.
Never giving up. Crushing it!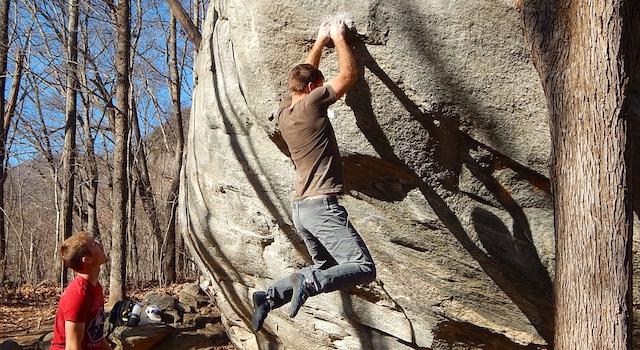 The feedback from the climbers that we spoke to was amazing and testament to the fact that adding the fourth climbing event at Rumbling Bald Mountain in Lake Lure, NC was the right choice.
"Ridiculously nice!" "This place is awesome. I love having so many climbs so close together." "This was my birthday present to myself."   
A gift indeed!
A lead event coordinator informed us that access was limited at this particular event to 250 competitors and 100 spectators. They hit max capacity at this premiere event at one of the best climbing parks in the Eastern United States! So love that I get to call Lake Lure home.
I left in awe. Feeling inspired to tackle something great …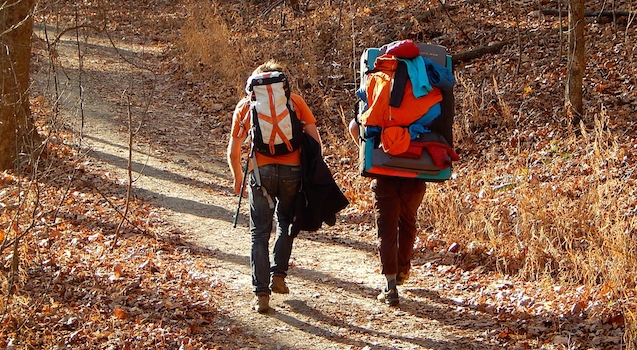 For More Information:
Carolina Climbers Coalition – official website.
Triple Crown Bouldering Competition – visit the organization website.
Rumbling Bald Climbing Access – Check out our post on the Chimney Rock Climbing Park. In addition to it being a premiere climbing park, the State Park has a great trail system which is nice for hiking too.
Park Closures and Status Conditions – Please visit www.ncparks.gov.
(Visited 721 times, 1 visits today)