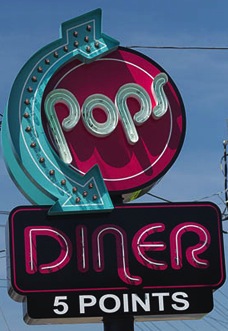 Pop's Diner is an awesome 50's diner located in the 5 Points area of Hendersonville, NC. It's an iconic landmark and the oldest/longest running restaurant in the area. That makes it worth a visit in my book.
Great Signage draws you into the restaurant and all the decor inside and outside are in keeping with the wonderful 50's vibe that they have created.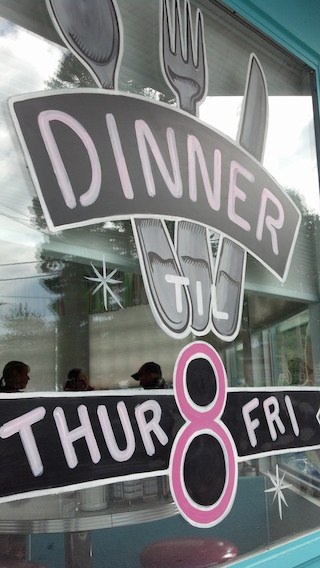 When you step in youwill be transported back in time with the wonderful 50's diner decor. Pop's is a bright combination of hot pink and turquoise. They have pink and white polka dot walls and turquoise chairs and booths. A bright neon sign with an arrow that circles the word "Pop's" and points to the word "Diner" also features the colors. They've done a great job with the decor theme and even the wait stafft and play the part with their hot pink shirts and fun attitude.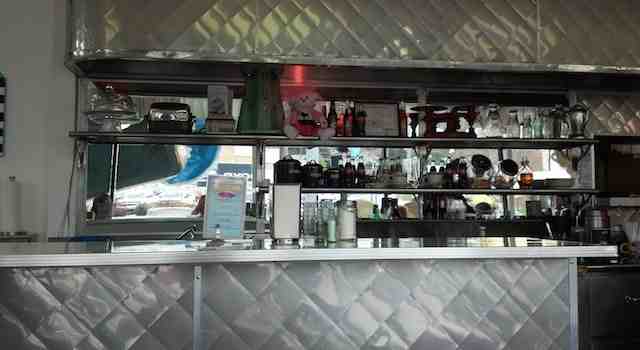 They have great, diner-style, comfort food and good service. The portion sizes are big and the prices are reasonable which make this a must-try, hot spot. Everything we've had has been delicious. Favorites include: the Club Sandwich, Potato Pancakes, Burgers and the Philly Cheese Steak.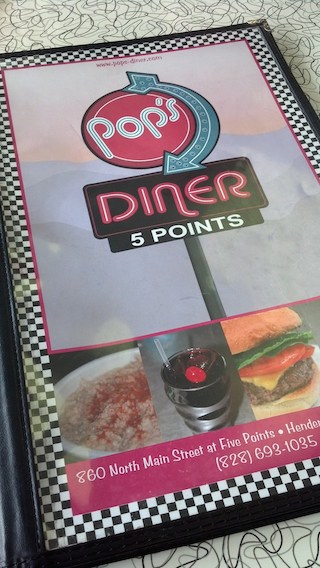 Website: Pop's Diner Facebook Page
Phone: 828-693-1035
Address: 860 Asheville Highway, Hendersonville, NC 28792
More Crazy Good Fun:
(Visited 813 times, 1 visits today)