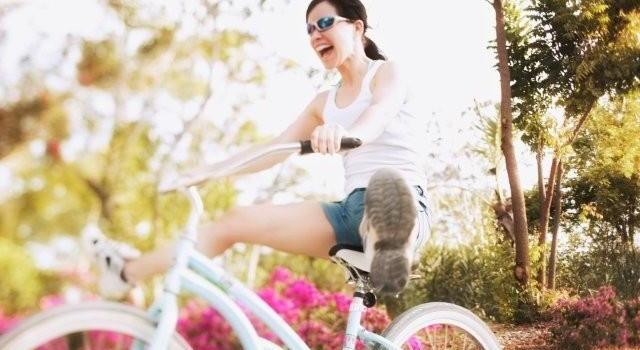 All to often, we get caught up in life, chasing the dream, and we forget to take time to enjoy the little things in life.
You know … those simple pleasures and satisfying experiences that are seldom recognized for the joy they bring us. The little things … like a huge, laugh-out-loud-belly laugh that leaves you feeling so good inside that you wonder why you don't do it more often – I just had one of those the other day. Or just sitting and listening to the sounds of nature.
Well, I'm here to tell you to relish the little things in life that make life so good and so worth living. And what better place to enjoy life's simple pleasures than Lake Lure, NC. We are a place that hearkens to a simpler time where the laughter of a child, a friendly smile, and the warmth of a small town captivate our guests. It's also simply beautiful.
Here's my list of 35 simple pleasures – Lake Lure things to do to make your day brighter and lift your spirits. 
Enjoy nature and go on a nature walk – Nature is 360 here.
Close your eyes, take a deep breath, and enjoy the fresh, mountain air.
See a waterfall – Hickory Nut Falls at Chimney Rock Park and Little Bradley Falls in Saluda are two beauties.
Watch wildlife – It's everywhere.
Take a bike ride — We've got some great trails. Check out the Thermal Belt Rail Trail.
Enjoy time with one another.
Hold hands and take a walk — Morse Park along Lake Lure is so peaceful.
Skip – When was the last time you did that?
Look at the stars – Our sky is absent of city lights so you can actually see the stars and everything is bigger and brighter.
Dream beneath the stars.
Make a wish.
Find the big dipper.
Go Hiking. Climb a mountain – There are so many … Bearwallow, Party Rock, Chimney Rock Rumbling Bald Climbing Access to name a few.
Wrap up in quilts.
Take a nap.
Have a movie night or book night — Visit your public library today. They have more than just books and now offer free movies for you to check out too!
Drink hot chocolate with extra marshmallows.
Relax and just do nothing.
Smell a flower – The Flowering Bridge is a gift to the senses.
Sit around a campfire.
Make s'mores.
Tell stories around a fire.
Listen to the sound of a roaring river – Nothing beats the tranquil sound of moving water. You can enjoy it from the Rocky Broad Riverwalk in Chimney Rock Village.
Wake up early.
Stay up late.
Sleep in on a rainy day.
Play games.

Walk your dog –

Dittmer-Watts Park (formerly known as Donald Ross Nature Trail Park)

is super dog-friendly.

Listen to some great music and dance – Moving your feet does amazing things and lifts your spirits.
Write a handwritten note or letter to someone you love.
Smile. Giggle. Laugh. – Really hard!
Make memories.
Reminisce.
Enjoy every minute.
Be grateful for this day and every day!
How many simple pleasures were you able to check off? I sure do hope it was a lot of them and if not, then you've got some wonderful, simple pleasures to enjoy around Lake Lure! Remember to live simply and simply live.
More Crazy Good Fun:
(Visited 552 times, 1 visits today)